English : World Days Calendar : October
primaire
2e cycle
3e cycle
secondaire
1e cycle
2e cycle
---
Older People's Day : October 1st
---
International Day of Non-Violence : October 2nd
---
World Animal Day : October 4th
---
World Teachers' Day : October 5th
---
World Habitat Day : October 6th
---
Global Day of Action for Decent Work : October 7th
---
World Day Against the Death Penalty : October 10th
---
World Mental Health Day : October 10th
---
World Food Day : October 16th
Description of the day :
World Food Day
The Food and Agriculture Organization (FAO) of the United Nations celebrates World Food Day each year on the 16th of October. Celebrated since 1980, this day commemorates the creation of the FAO on October 16th, 1945. It is estimated that approximately 855 million people around the world suffer from malnutrition. World Food Day is an opportunity to raise awareness for the fight against hunger in over 150 countries around the world. It's also a chance to support projects and learn about initiatives that invest in rural infrastructures to improve agricultural yields in countries that are grappling with famine.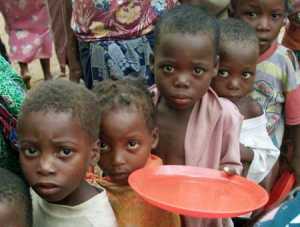 Famine: A persistent problem
Since the beginning of time, famine has been a part of human history. From medieval Europe to contemporary Africa, all people at one time or another have had to endure hardships during which food was rare. These days, populations in developing nations have little trouble in meeting their daily caloric needs. In fact, it is apparent that we are suffering from increasing obesity levels due to diets that are too rich, and lifestyles that lack of exercise.
Despite the important advances made in farming practices, famine still affects a large part of the planet's population. The situation is even more troubling when one thinks of the amount of food that is wasted and thrown out in developed countries, while millions of people are fighting each day to survive. Countries that are suffering from armed conflicts are among the most susceptible to shortages of food. All too often, it is civilian populations that struggle to survive without food, while armies ravage their country.
| | |
| --- | --- |
| | Hunger is specially widespread in Africa and Asia. |
Furthermore, climate change exacerbates desertification and soil erosion. For many developing countries, climate change greatly threatens already weak agricultural production levels. Urbanization and explosive population growth also put pressure on agriculture. Thus, efforts must be redoubled in the near future if we are to make famine a thing of the past.
The Disturbing Consequences of Famine
Food and water are necessities of life, and many problems result from their absence. While nobody can survive long without eating enough, children are the most susceptible to malnutrition. Their physical and mental development is severely impacted by nutritional deficits, and they are the first to perish when famine hits a region of the world. It is estimated that more than a quarter of children under the age of 5 in developing nations are malnourished. Many of these children, even if they manage to survive, develop serious health problems that follow them into adulthood.
Food for Everyone: The Dream is Still Alive
Up until now, there has never been a time when there was enough food to feed everyone. However, this does not mean that it is impossible to eradicate malnutrition. The UN's World Food Program distributes food supplies to people that are suffering from a food crisis. The organization distributes 6 million tons of food to approximately 104 million people each year. However, this is only a temporary solution, and the fight against hunger can only be won through the development of agricultural infrastructure in developing nations. Accessibility to food staples also results in a substantial reduction in poverty at the world level.
The Millennium Development Goals declare the elimination of extreme poverty and hunger its top goals. The UN attests that well known improvements have been made in many regions of the world, notably in Asia, and sub-Saharan Africa. World Food Day plays its part in raising awareness surrounding these issues and yearly activities organized on October the 16th reach more and more people each year. Through its efforts to raise awareness, FAO hopes to encourage a spirit of cooperation that will bring about a more equitable distribution of the earth's resources.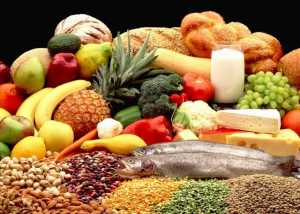 What you can do :
Take Action !
Action 1
Walk the World has one goal - to end child hunger by the year 2015. Each year, walks are organized around the world to raise awareness regarding the problem of malnutrition among millions of children in the world. For more information, check out this website.
Action 2
On a day-to-day basis, it is important to prevent wasting food. Asking for a smaller portion while being mildly hungry and not omitting to eat fresh left-over foods are two examples easily available in our everyday life. Spreading this point of view in your immediate surroundings so that we prevent wasting food is yet another mean to fight against the problem on the local and domestic level.
Action 3
It is also possible to support fair trade. It guarantees a just and stable price to Southern sharecroppers who thus can improve their living conditions and have healthier foods to eat. Furthermore, fair trade calls for a greater respect of the environment through more natural growing techniques. For more details, please visit the Équiterre website .
---
International Day for the Eradication of Poverty : October 17th
Description of the day :
International Day for the Eradication of Poverty
In December 1992, the UN officially declared October 17th International Day for the Elimination of poverty. This day is an opportunity to recognize the struggle faced by people living in poverty, and to make an effort to hear their voice. It's also the perfect time to reflect on the ways poverty can be eliminated around the world. The UN is encouraging its member states in partnership with civil society organizations, to organize activities aimed at making poverty a thing of the past.
The Day's history

Poverty is a phenomenon as old as humanity itself. In every time period, many people have had to live in destitute poverty while others enjoyed outrageous riches. Today, almost half the world population lives in material poverty. Refusing to believe that poverty is an inevitable phenomenon, 100,000 people united in Paris on October 17th, 1987. To commemorate this event, the UN later chose this date for the International Day for the Elimination of poverty. At the rally, protestors wanted to demonstrate their solidarity with poor people around the world. They also wanted to declare to the world that poverty is not simply a regrettable situation, but a violation of human rights, pure and simple. As a continuation of this sentiment, the international day works to end poverty. In effect, minimal material comfort must be considered as a fundamental right if we want to see the day when poverty is eradicated.
Poverty in the World
In every country around the world, there is a part of the population that is considered poor. Nevertheless, a poor person in Canada does not live in the same way as a poor person in Ghana. Both are victims of growing differences in income that exist between the richest and poorest of society. In addition to the problems of material poverty that are associated with poverty, impoverished people often face prejudice and suffer exploitation.
It goes without saying that poverty has devastating effects on the quality of life of people who suffer from it. In many countries, education and health care are not available to poor people like they are to rich people. This creates a truly vicious circle since the poorest people are often too sick or lack the training to be able to rise out of poverty. Poor people also frequently suffer many tragedies such as infant mortality, homelessness, and prostitution. A child who is born in an environment where problems are widespread has little chance of escaping unless a concerted and collective effort is made by society as a whole. Government intervention is essential for the provision of basic services such as education and health. Sadly, many countries participate very little towards these ends and make the situation even worse. The work undertaken by community groups and non-governmental organizations is not something to overlook. In fact, these groups bring people together on a day-to-day basis by putting concrete projects into place; thus people participate in the development of their communities.
A Millennium Development Goal

According to the UN, extreme poverty is defined as when a person must survive on less than a dollar a day. Among the Millennium Development Goals, extreme poverty is the number one target. The 191 UN member states agreed to reduce by half the number of persons who are defined as extremely poor by the year 2015. There are many ways to contribute to this fight, for example through increasing access to education, and by providing basic health care services to more people. Many equitable commerce and microcredit projects enable extremely poor populations to escape from poverty, misery, and exploitation through their own efforts. To eliminate poverty, first we must believe that there are solutions to the problem. Everywhere around the planet, millions of people are working relentlessly to eradicate poverty; it is each person's duty to support this international fight.
Pedagogical Tools :
What you can do :
Action 1

For a number of years, more and more people have participated in the International Day of Elimination of Poverty. In 2006, almost 24 million people participated in activities organized as part of the international day. The number of participants set a record in the Guinness World Book of Records! To learn about what activities are planned for 2008, visit the Stand Up and Speak Out campaign against poverty and inequality website. In the meantime, you can get yourself the white plastic bracelet that symbolizes the fight against extreme poverty.
Action 2

Dayly, you can have a more responsable consomation, which respect the environment and the workers human rights. Buy in priority products from fair trade like the sugar, the cacao, the tea, the craft industry, chocolate, spices, etc. To learn more about the fair trade, visit this website :Équiterre.
Action 3

Thirld world's debt impoverish considerably the population. Do you know this countries had already refund several times their debt to countries and financial institutions? Yearly, in october, the week of global action versus the debt take place. You can go to this website to militate for the abolition of third world's debt.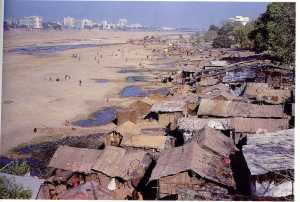 ---
Waste Reduction Week : October 18th - October 24th 2010
---
Disarmament Week : October 24th - October 30th
---
United Nations Day : October 24th