English : World Days Calendar : September
primaire
2e cycle
3e cycle
secondaire
1e cycle
2e cycle
---
International Literacy Day : Septembre 8th
Description of the day :
International Literacy Day
The United Nations Educational, Scientific, and Cultural Organization (UNESCO) established the International Literacy Day in 1965. Since then, this day has been celebrated around the world each year on the 8th of September. On this special day, governments, businesses, unions, non-governmental organizations, communities, and citizens are encouraged to recognize the importance of literacy, and to play an active role in increasing the ability of their county's population to read and write.
What is illiteracy?
According to the government of Quebec, being illiterate is "to have a major difficulty understanding writing and expressing oneself through writing, which in turn has direct consequences on a personal, social, and professional level."
Note that there are two types of illiteracy:
Full illiterates are people who don't know how to read, write, nor count, and
who do not understand a simple text related to their day to day life.
Functional illiterates are people who don't have a base education that is sufficient to meet
their personal and professional objectives. (Ex. The ability to sign their name, read the title
of a newspaper and advertisements, but the inability to read a book, or to write a short text.)
Illiterates in Québec and in the world

According to UNESCO, in 2005 there were approximately 800 million illiterate people over 15 years old in the world. Females represent two thirds of this figure. The problem is serious since this equals approximately a seventh of the world population that does not know how to read or write. In Quebec, statistics show that one person in five struggles with reading, writing, or math problems. Unfortunately, illiteracy among youth is also a serious problem due to high youth drop-out rates from school.
What purpose do education and literacy serve?
Education enables adults and children who are poor, marginalized, and excluded, the
opportunity to escape from poverty and to participate fully in community life.
Education, including literacy, is a fundamental human right. It is a central human right that is
crucial to the exercise of all other fundamental rights. In effect, no civil, political, economic, or
social right can be fully exercised by individuals unless they have learned to read, write, or
count, among other skills. Thus, to deny someone the right to education is to deny them their
other rights as well.
The right to education is at the heart of UNESCO's mission, which among other things is "full and equal opportunities for education for all" and to "gradually achieve the ideal of an equal opportunity to education for all." However, despite the efforts by the United Nations and the promises made by governments, millions of children do not attend school and are excluded from education systems. According to UNESCO, making the right to education a reality for everyone is one of the biggest challenges facing us in the 21st century.
In Canada, the International Literacy Day is first and foremost a community event, in which people of all ages and backgrounds participate. Special activities take place in communities across the country to promote literacy and life skills, and to celebrate local literacy. These activities include open-house days in local learning centres, community reading festivals, public book readings by celebrities, presentations on literacy, funding drives, as well as awareness campaigns through the local media.
"Education for All is important for three reasons. One, education is a right. Two, education is the key to freedom. Three, education is the route to development." (John Daniel, Assistant Director General for Education, UNESCO)
What you can do :
Action 1
Reflect and be aware of the opportunity you have, here in Quebec, to go to school every day, and to profit from the resources in place at your disposition to assure you of a quality education.
Action 2
Try to motivate people around you who are tempted to drop out of school to continue with their education by explaining the positive aspects of education. For example, give time in your community, school or community organization to help those who have difficulties in reading, writing or math.
Action 3
Stay abreast of the efforts that are being made to meet the Millennium Objectives with regard to education, and try to participate in activities towards this end.
Action 4
An excellent way to get involved in your community is to take an active part in different committees at your school. Depending on your interest, it's possible to join environmental groups, committees working with Amnesty International, student councils or church groups.
---
World Suicide Prevention Day : September 10th
---
International Day of Democracy : September 15th
---
International Day for the Preservation of the Ozone Layer : September 16th
---
International Day of Peace : September 21st
Description of the day :
International Day of Peace
In 1981, UN member states decided to establish an International Day of Peace. This special day was originally celebrated on the third Tuesday of September; however, since 2002 it has been celebrated on September 21st each year. International Day of Peace is a worldwide call for non-violence and peaceful conflict resolution. The UN's objective is that this day will become synonymous with a worldwide ceasefire. On an individual level, September 21st gives each of us the chance to question our own responsibilities and contributions to the quest for peace. We must be careful: a world without war does not mean a world without conflict! Humans will never always be in agreement on all issues. The point is that the method of conflict resolution is the key to peace.
War, violence, and tragedy
The horrors of the Second World War led to the creation of the United Nations in 1945. At the time, many people believed that this organization would prevent future conflict through diplomacy and pacifist solutions. Today, we continue to work towards world peace as wars rage on in various areas of the world. There remains much work before we achieve the world peace that the creators of the UN dreamed about.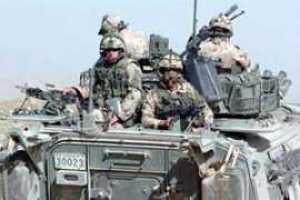 War has many causes and often it is difficult to pinpoint any one factor in particular as responsible for causing a conflict. Economic, political, territorial, cultural, and religious factors all play a part in triggering wars. Beyond these possible causes of war, often the attitude of governments and the populace sets off wars. Countries that have access to weapons often have little interest for dialogue and compromise. They remain convinced that they are right without considering the position of their opponent.
United for Peace
When examining the current state of the world, sometimes it is easy to become filled with despair. We must always be aware of the impact that our collective effort can have in promoting peace. There are many examples thanks to the millions of people who still believe in the possibility of a world without war. For example, in Israel, violence is part of daily life and the rift between Palestinians and Israelis can sometimes seem unbridgeable. However the village of Neve Shalom-Wahat as Salam was founded in 1970 as a model for peace between the two peoples. Jewish and Muslim people live together in harmony in the community, and fight for peace between Israel and Palestine. The small village has an information centre that offers guidance on non-violent conflict resolution. Gandhi's life is another good example of what can be achieved through non-violent action. He was able to liberate his country from British colonialism by practicing civil disobedience and engaging in peaceful protest. The world desperately needs more people who, like him, believe that violence is not the answer to conflict and that it never solves problems.
| | |
| --- | --- |
| | Lastly, it must be noted that the UN still works very hard to eliminate war. The many projects that the organization supports often work, either directly or indirectly, to establish or maintain peace. The UN works most notably for the protection of human rights, democratization, the elimination of poverty, and preventative diplomacy. All these themes are the foundations upon which long-lasting world peace can be built. |
Pedagogical Tools :
What you can do :

Action 1
Despite all of the efforts made to save our world from war, conflicts continue to erupt all over our planet. The situation can seem hopeless, but one must not become discouraged. You can take action to promote peace. Begin by imagining a world without war and envisage alternative solutions to violence.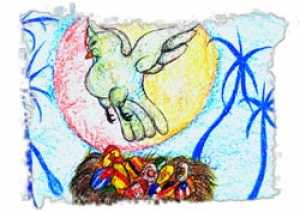 Action 2
Peace education begins at school and in daily life. Every day, our smallest actions can affect our way of seeing the world and our way of interacting with others. Each time that you engage in an act of violence, physical or verbal, ask yourself how you could have acted in order to have avoided the situation. At the international level there also exists ways to avoid war. Unfortunately, world leaders often ignore the weapons of peace, which are diplomacy and education. If you want to know more about non-violent conflict resolution, visit this website that proposes activities about alternatives to violence.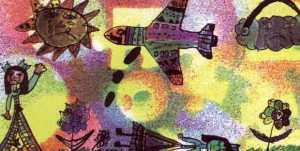 ---
World Car Free Day : September 22nd
Description of the day :
Car Free Day
| | |
| --- | --- |
| | Car Free Day occurs each year in many cities around the world on September 22nd. During this day, many municipalities forbid cars from operating in their city, or in certain areas of the city. The first official Car Free Day took place in 1996 in Reykjavik, the capital of Iceland. Since then, Car Free Days have been organized across the world. This occasion enables citizens to free themselves from their dependence on their automobiles for 24 hours. Furthermore, September 22nd prompts people to reflect on the impacts of atmospheric pollution, and to consider modes of transportation other than the car. |
Cars and the environment

Greenhouse gas emissions (GGEs) are gases that contribute to increased climate warming when they are present in the atmosphere. Carbon dioxide (also called carbonic gas or CO2) is the principal GGE related to human activity. This gas is released into the atmosphere each time that fossil fuels such as coal or gasoline are consumed. Since cars have to burn fuel in order to function, they are the largest producers of CO2. In Quebec, almost 40% of GGEs are attributable to the transportation sector. The volume of carbonic gas that is being emitted is not about to be reduced soon; in fact, we are producing more and more each year. Vehicle traffic is largely responsible for CO2 emissions, while heavy industry also plays a significant role. Between 1990 and 2007, Canada's GGEs increase by 27%. Using your vehicle more sparingly is one way of taking action in order to reduce GGEs and its impacts.

Smug in Ottawa, Canada
We must also remember that motorized transportation produces smog. This thick fog of pollution is becoming more and more common in big cities, and it creates serious respiratory problems for many people.
A world-wide event
In 2005, 1,450 cities organized Car Free Days, thereby surpassing all previous participations records. Unfortunately, the next year saw a marked reduction in participation levels. In Canada, cities in Quebec such as Montreal, Quebec city, Gatineau, Sherbrooke, and Trois-Rivieres, participated the most in Car Free Day. There are many other cities across Quebec and Canada that have not joined the movement yet. In the years to come, we must pressure our elected officials to establish, or maintain, the Car Free Day in their municipality.
Populations of industrialized nations suffer a chronic lack of physical exercise. Daily transportation can become an easy way to integrate exercise into every-day life. Bicycling or walking is a great way for less active people to start improving their health. Lastly, Car Free Days enable drivers to save money since they don't have to pay for gas or parking.
A day for raising awareness
It is obvious that one single day each year without driving cars will not fix the problem of air pollution and climate change itself. However, the point is to get car drivers to stop and think about the impacts of their actions. They may realize that they have many other forms of daily transport at their disposal. This realization may even encourage some of them to adopt alternative means of transport for the rest of the year. In addition, Car Free Day highlights the many advantages of living in a city free from traffic.
Numerous benefits
On Car Free Days, with fewer cars on the road, noise pollution and the stress it causes are significantly reduced. Many other health benefits are also evident: breathing becomes easier thanks to reduced car emissions in the air, and pedestrian traffic is more free and safe as pedestrians take back their city for a day, among others.
What you can do :
Action 1
The number of cities that organize a Car Free Day has dropped slightly during the last two years. It is important to take charge so that this event doesn't disappear. If anything, the event should be getting much more popular around the world. If you care about air quality and climate change worries you, you can take control. Why not organize a campaign with the students at your school to convince the mayor of your city to participate in the United Nations Car Free Day. If the city where you live already organizes a Car Free Day on September 22nd, make sure that the adults that you know leave their car at home when the day comes!
Action 2
Each day, millions of people take their car to get to work. Many of them drive alone in their cars, which increases the number of cars on the road. Yet, it would be easy to reduce traffic volumes by choosing a more ecologically-friendly mode of transport. Taking public transport, carpooling, or even walking or taking the bicycle more often makes a difference. It's very simple, and it helps to greatly reduce atmospheric pollution. Don't be shy about talking about ecologically-friendly modes of transport to car-drivers that you know. If you are convincing, you might be able to change their habits! Click here to have more information about this subject.
Action 3
You are welcomed to visit a very interesting website holding a great deal of information on sustainable means of transportations and on the "In town, without my car!" day. Here is the official website of this event.