English : World Days Calendar : July
primaire
2e cycle
3e cycle
secondaire
1e cycle
2e cycle
---
Canada Day : July 1st
---
International Day of Cooperatives : July 4th
---
Small Arms Destruction Day : July 9th
---
World Population Day : July 11th
Description of the day
World Population Day
World Population Day was celebrated for the first time on July 11th, 1990. This date was chosen to commemorate the day that the world's population reached 5 billion: July 11th, 1987. This event is designed to draw attention to the many questions that are linked to the changing human population. It is also an occasion to reflect upon the development programs at work and on the effects that these programs bring to people around the world. World Population Day raises awareness surrounding the challenges that the global population will have to face in future years.
An Exploding population

At this moment, there are 6.5 billion humans on earth. The world population is increasing by approximately 77 million people each year : that is more than double the Canadian population ! Demographers (scientists who study populations) predict that there will be approximately 9.3 billion humans living on earth by 2050. However, this growth will not be experienced the same way around the world. The richest countries will have roughly the same number of inhabitants as today, while the majority of less developed countries will experience a population boom.
Urgent problems
Regardless of the number of humans that populate the earth, each one should have the right to enjoy a minimum standard of living. Unfortunately, injustice and iniquity occur on a day-to-day basis in our world. The booming population growth that the poorest countries in the world are facing poses many challenges that we must consider seriously right now. Among these challenges are :
- The lack of food in certain overpopulated regions.
- Unacceptable sanitary conditions in neighbourhoods where millions of people live side by side.
- The high maternal and infant death rates in regions where health care is dilapidated but birth rates are high.
- A rapid population growth rate in regions where this phenomenon makes it difficult to set up ecological infrastructures.
Solutions for the World Population
World development programs, such as those funded by the UN, aim to improve the standard of living of the entire human population. This means that development aid offered must go beyond emergency aid and occasional help in order to take into account the wellbeing of the population.
Education is a particularly important tool since knowledge enables humans to improve their lives and change the world around them. Projects that aim to promote respect for human rights are also very important because populations make progress through self-expression and freedom of action. In conclusion, the work that is being undertaken in Third World countries can have an enormous impact on populations, regarding, among other issues :
-Public education initiatives.
-Family planning.
-Sustainable agriculture projects.
-Micro-credit and equitable commerce projects.
A Day with Many Faces
World Population Day addresses a subject that cannot be reduced to a single central challenge. The challenges and problems that lead to the increasing world population are numerous. From the environment, to poverty, to human rights, demographic questions are linked with a variety of challenges. For this reason, World Population Day focuses on a different aspect of the fight against population growth each year. For example, in 2007, the day focused on the role men play in family life. Through this challenge linked to equality between the sexes, the day underlined the importance of educating fathers around the world on the women's situation and the strain that maternity places on them. This year, World Population Day will continue its focus on the challenges that demographic realities are imposing on us through its exploration of a new theme related to population.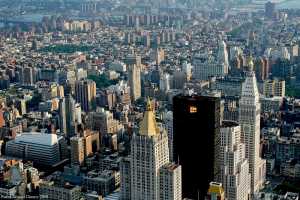 Pedagogical Tools :
What you can do :
Action 1
Although the world's population growth is increasing, the industrialized countries are not experiencing the most demographic growth. The champion in all categories is the African continent. Use your imagination and compare your life to that of a young African's. Be aware of the chance you have to be able to marry (if you choose to) at whatever age you want. Also, think about your power to decide how many children you want to have and in what conditions you would be able to raise them. You can even write an imaginary history for yourself to make a short novel!
Action 2
At your school, organize a poster competition, a theatre piece, or a film with your friends about World Population Day. Try to present this year's themes in a creative way.
Action 3
Organize a round-table event in your class or with friends, where you will discuss the future of the world's population. How many humans do you think will live on earth in 10 years, 25 years, 100 years, or 1000 years ? What are the problems that future populations will have to face ? What solutions can you imagine to these problems ? Ask all the questions you want, debate and support your arguments. Send your responses to the team at Réseau In-Terre-Actif at the following address: rita@in-terre-actif.com We are anxious to read them!