English : World Days Calendar : May
primaire
2e cycle
3e cycle
secondaire
1e cycle
2e cycle
---
Labour Day : May 1st
---
Fair Trade Weeks : May 1-15th
---
World Press Freedom Day : May 3rd
---
World Aids Orphans' Day : May 7th
---
World Fair Trade Day : 2nd Saturday of May
---
International Day of Families : May 15th
---
International Day Against Homophobia : May 17th
---
World Day for Cultural Diversity for Dialogue and Development : May 21st
---
World Africa Day : May 25th
---
International Day for Biological Diversity : May 22nd
Description of the day :
International Day for Biological Diversity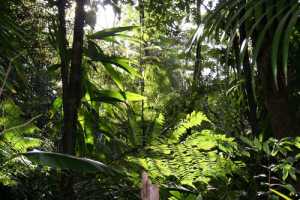 Since 2000, International Biodiversity Day has been celebrated on the 22nd of May of each year. According to scientists, the number of species on earth varies between 3 million and 100 million (mostly micro-organisms and invertebrates, as well as insects), with most estimates around 15 to 30 million species. Yet, we are actually living in a period of massive extinction, caused primarily by human activity. This international day is a special event taken to underline the importance of the conservation of the world's biodiversity, and our collective and individual responsibility.
But what is biodiversity?
According to article 2 of the Convention on Biological Diversity, biological diversity, or biodiversity means: "the variability among living organisms from all sources including, inter alia, terrestrial, marine and other aquatic ecosystems and the ecological complexes of which they are part; this includes diversity within species, between species and of ecosystems."
Thus, biodiversity means the variety and diversity of all forms of life on earth. It is the result of an evolution that has occurred over 3.5 billion years. For example, animals, plants, insects, and humans all are part of biodiversity.
Why is biodiversity important?
Biodiversity enables humans to eat, to care of ourselves (70% of our medication comes from plants), to house ourselves, to obtain goods etc. Biodiversity purifies water and air, and limits erosion, floods, dramatic temperature fluctuations, and other environmental disasters. Among other things, it is critical to the functioning of ecosystems and systems utilized by humankind, as well as soil fertility thanks to organic material and micro-organic decomposers.
Is biodiversity being threatened?
The extinction rate of species has accelerated considerably in recent decades (approximately 1000 to 10,000 times faster than natural extinction rates) and we are approaching the 6th Great Extinction in the history of the earth.
The greatest threat to biodiversity is the degradation of natural environments.

Pollution, urbanization, deforestation, and the destruction of marshland (ex. To develop
shopping malls and housing etc.) force wildlife to abandon their natural habitats. Poor
management of agriculture, forests, and fisheries accelerates the destructive process.

Global warming is one of the most important causes of biodiversity loss.

For the poorest peasants, biodiversity can be the best defense against famine.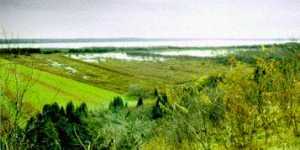 Preserving biodiversity
International Biodiversity Day coincides with the anniversary of the Nairobi Conference that took place on May 22nd 1992, where member states of the United Nations finalized the Convention on Biological Diversity. It was ratified on June 5th, 1992 in Rio (Brazil) at the Rio Earth Summit.
This convention's objective is to assure the conservation of biological diversity. More than 175 signatory countries committed to respect their numerous obligations, and to take political action at the national level. Thus, these countries committed to, among other things, the following actions:
Develop strategies regarding conservation and sustainable development of biological diversity;
Establish protected zones to conserve and re-establish natural ecosystems and their species;
Adopt measure to encourage inhabitants to preserve biodiversity and to reduce the impacts of
human activity on the latter;
Identify and monitor biological diversity;
Put public education campaigns into action;
Carry out research and training programs in keeping with the particular needs of developing
countries.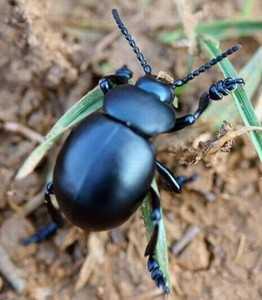 Pedagogical Tools :
What you can do :
Take Action !
Change your daily habits. Walk, take your bicycle, use public transportation, and carpool to get around. By reducing your greenhouse gas emissions, you contribute to reducing climate change and its impact on ecosystems that support life and biodiversity. When you go hiking, stay on groomed trails, observe without disturbing anything, don't remove plants or animals, learn about protected species and take your garbage with you! Click here for more information
---
International Day of United Nations Peacekeepers : May 29th
---
World No Tobacco Day : May 31st